Explore the many ways to support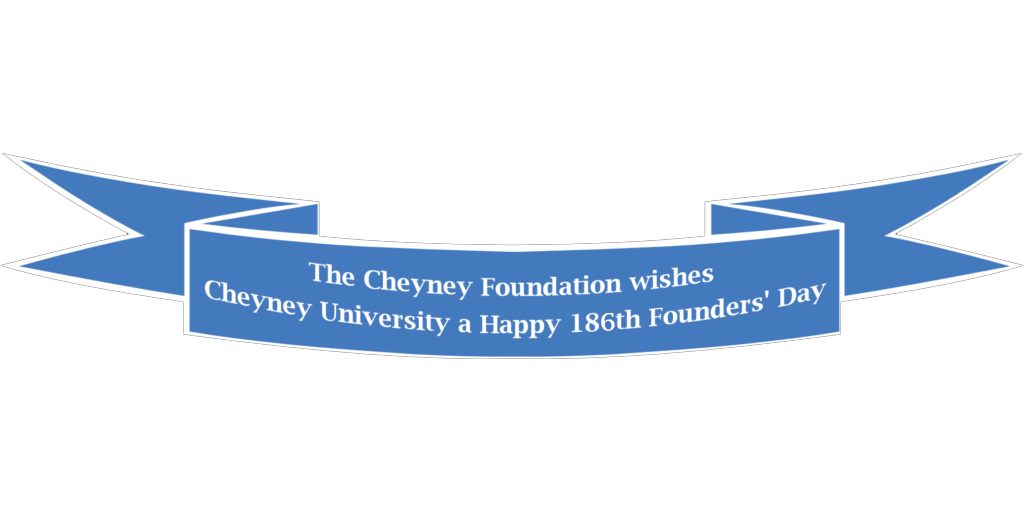 "…To instruct the descendants of the African Race in school learning, in the various branches of the mechanic Arts, trades and Agriculture, in order to prepare and fit and qualify them to act as teachers…"
Cheyney University is a national treasure. Since 1837 the university has provided opportunities for Black students and other groups. Similar to other HBCUs, Cheyney continues to educate students from underserved and marginalized populations. This includes first generation college students seeking new opportunities.
For further information about the all white fundraiser please contact Monique Evans Wescott at [email protected]
In 2022, the Cheyney Foundation was fortunate to receive a donation of $6,000, from the Tau Omega Chapter of Alpha Kappa Alpha Sorority, Incorporated, located in Harlem, New York.  The sorority awards an annual scholarship in support of HBCUs, and this year Cheyney University was the recipient.  
Michelle Hardy, the chapter President shared the following.  
"When Alpha Kappa Alpha Sorority, Inc. announced its HBCU for Life-Call to Action, Tau Omega Chapter in Harlem, New York, did what it has done since 1925…got to work.  HBCU funding is one of the primary obstacles that threaten the long-term growth and survival of HBCUs.   Therefore, in an effort to do our part, we decided to use a Beginners Golf Clinic as a fundraising opportunity to benefit one specific HBCU- Cheyney University of Pennsylvania.  
Approximately, 50 participants joined us at the Marine Park Golf Course in Brooklyn, NY to learn a little something about the game of golf, support a Black Owned business & most importantly, to support Cheyney.  We were thrilled to be able to donate the $6,000 raised to the fund already established by Cheyney's own Delta Iota Chapter of Alpha Kappa Alpha Sorority, Inc.  A full circle moment for one of Tau Omega's Golden members, Jacqueline Pelzer.  She is a Cheyney alumna who was initiated in Delta Iota Chapter and she was very instrumental in making the Golf Clinic a big success.  A perfect example of a lifelong commitment to helping each other and $upporting our HBCUs".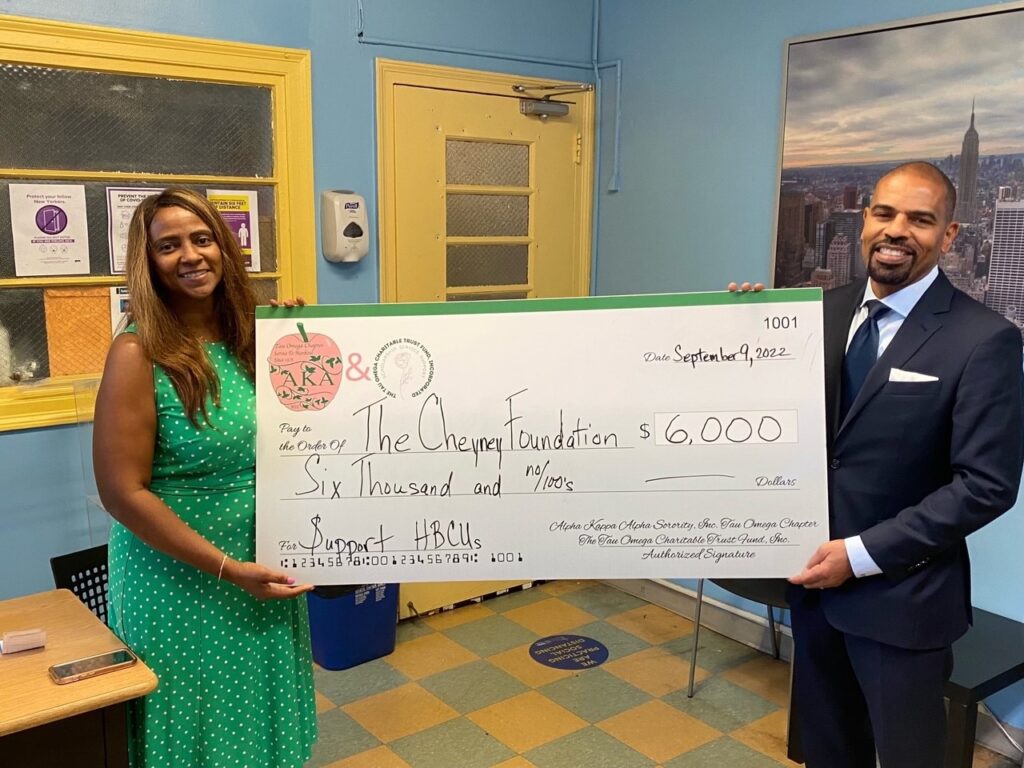 Founded in 1837 as the Institute for Colored Youth, Cheyney University of Pennsylvania is the oldest of the Historically Black Colleges and Universities (HBCUs) in America.